About Us
Knestrick Properties was founded under the experience and knowledge of President and CEO, Bill Knestrick. Under his leadership, the company has grown in staff, expertise and offers an extensive variety of property services. Our team provides a full range of services to an extensive core of diversified owners, investors and user clients. With over 35 years combined experience in serving the industrial and commercial sales, leasing and investment needs of Tennessee, our goal is to provide in-depth knowledge of the area's market conditions. We also maintain a current Commercial, Investment, and Industrial property database to deliver prompt client inquiry responses.
Because we are a locally based firm, our clients receive the best in personalized service and attention. As individual members of SIOR, we are able to represent our clients' real estate needs globally. The end result is a successful transaction and outstanding quality that our client's have come to expect for over 35 years.
In the end, our success depends on our reputation, and our reputation depends on client satisfaction.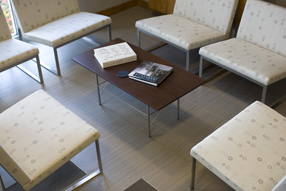 OUR GOALS
Surpass expectations for excellence and customer satisfaction
Continue providing value for the customer
Inspire new ideas
Foster growth through customer referrals