Brokerage and Leasing
With expertise in both Sales and Leasing, Knestrick Properties delivers results. In all your dealings with Knestrick Properties you are served by a team of knowledgeable, client-oriented experts who can draw on supplemental support from other divisions of the company.
Whether you are leasing or selling commercial property, our brokers are ready to assist you every step of the way - from providing the information you need to make intelligent business decisions to completing the transaction between tenant/landlord or buyer/seller. If requested, we can offer the services of our sister company, Knestrick Contractor, Inc., to provide due diligence, budgeting, and scheduling services to our clients. Most importantly, our brokers combine exceptional negotiating skills with a thorough knowledge and understanding of the Tennessee commercial real estate marketplace to help make every transaction a success.
We have the staffing, technology and commitment to effectively market your industrial, office and investment properties. We work to sell or lease your property in a creative and efficient manner. Here's what we offer:
SIGNAGE
We place a Knestrick Properties sign on your property immediately. Our signs are the single, most effective source of new lead generation to lease or sell your property.
COLOR FLYER
We create a brief summary with a color photo of your building, highlighting your property's key features, term, lease rate, address and other important information. This flyer is targeted at prospective tenants and brokers and is sent out to the brokerage community.
EXCLUSIVE LISTING SUMMARY
We produce a full color letter size catalog summary that is then converted into a PDF document, which features all of our listings with brief descriptions, photographs, and contact information. The summary is updated on a weekly basis and emailed twice a month to the brokerage community in Middle Tennessee.
INTERNET ADVERTISING
In addition to our web site, your property will also be listed at other sites across the Internet such as Loopnet, SIOR, PeerMark and with the Nashville Chamber and the state of Tennessee. We strive for maximum exposure with a minimum of cost to get your property seen and leased or sold.
CONTINUOUS COMMUNICATION
Each month we will inform you of the number of tours that occurred in your property and the number of broker and prospective tenant calls we received on your property. You will also receive a marketing report and a tracking form on a monthly basis.
EMAIL MARKETING
Knestrick Properties has created a unique marketing campaign involving email. We have an extensive landlord & tenant email list of prospects in Tennessee and the United States. If a property deserves national exposure, Knestrick Properties has available to us a SIC code targeted database of over 20,000 potential users. This allows us to send listing information to specific users that best fit a particular property.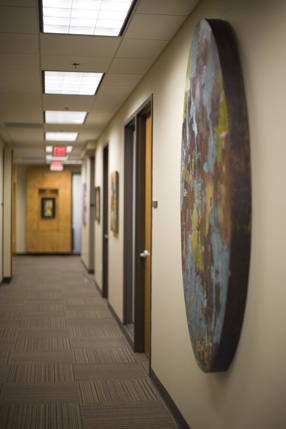 OUR GOALS
Surpass expectations for excellence and customer satisfaction
Continue providing value for the customer
Inspire new ideas
Foster growth through customer referrals