Property Development
Knestrick Properties specializes in build-to-suit leasing programs at highly competitive rates, using flexible, innovative designs to suit each client's specific requirements.
The Knestrick Properties Development Team can satisfy the requirements of each single or multi-use client through our diversified scope of services. Experienced professionals with more than 35 years of combined experience staff our in-house marketing department.
Knestrick's design-build services provide everything needed to build a project from the ground up to completion. We start with an in-house architect to design, coordinate and facilitate your project.  From the project beginnings with architectural designs to the ending punch list, Knestrick manages all the details. Saving customer's valuable time and reducing inconvenience, Knestrick's design-build capabilities span new building projects as well as renovations and remodeling.
Customer satisfaction is our top priority at every step of the development process. We measure our customers' satisfaction by identifying and attaining savings that impact the profitability of their business. We work with our clients like a "partner" to make sure that all aspects of a development project are undertaken in a manner that is unsurpassed in the industry and meets our clients' occupancy and investment goals and objectives in every aspect.
Knestrick Properties' is tuned to the market and able to move quickly, with skill and precision, to find undervalued commercial property for redevelopment. We do this through a program of extensive renovation (both cosmetic and structural, if needed), followed by an aggressive marketing approach to leasing.
Once a tenant has selected a site, our experienced team will work closely with tenant planners, designers, and engineers to come up with the best possible design and construction methods for rapid yet quality-driven occupancy. Knestrick Properties has years of front-line design and construction experience. We will help your designers and constructors achieve the best results. When the site is operational, our property management staff provides expert services to maintain the facility in state-of-the-art condition and appearance.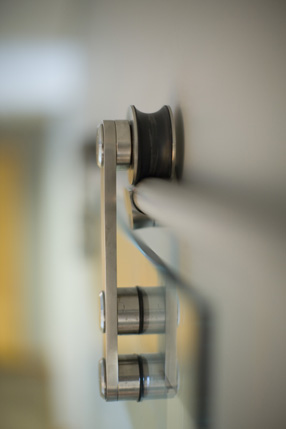 OUR GOALS
Surpass expectations for excellence and customer satisfaction
Continue providing value for the customer
Inspire new ideas
Foster growth through customer referrals